This article is a stub.
Not all information has been covered about this subject. You can help by expanding it!
The Wu Di instruments are five powerful instruments created from the original five elemental tones that formed the Eternal Chord. The instruments themselves were constructed by the Wu Di Masters, who harnessed the qi energy from the Eternal Chord into the instruments.[1]
Description
The Wu Di instruments consist of five main instruments:
History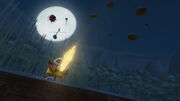 Coming soon!
Gallery
Images
Videos
Coming soon!
References
Ad blocker interference detected!
Wikia is a free-to-use site that makes money from advertising. We have a modified experience for viewers using ad blockers

Wikia is not accessible if you've made further modifications. Remove the custom ad blocker rule(s) and the page will load as expected.