Comments

150
Who Should the Next Villain Be for Kung Fu Panda?
Should Lord Shen return in Kung Fu Panda 3, or maybe even reappear later on in the movie series? Please leave a comment about Shen's possible return, or about any villains who have the potential to replace him.
My Opinion
Po defeated Tai Lung by using the Wuxi Finger Hold, and causing him to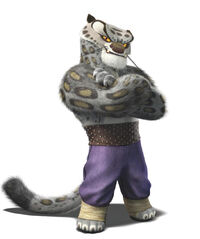 "explode" with his own chi energy. But we can't be sure that the move actually killed Tai Lung, so it is possible for him to return, but we can't be sure when and how he would return.
As for the Wu Sisters, their possible role as the new villains makes more sense. They were only defeated and imprisoned by Master Thundering
Rhino, Storming Ox, and Croc.
If the writers of DreamWorks decides not to bring Tai Lung back, maybe the Lang Shadow Army has the potential of becoming the next villains in the Kung Fu Panda storyline. The leader of the Shadow Army might even set out to avenge Tai Lung.