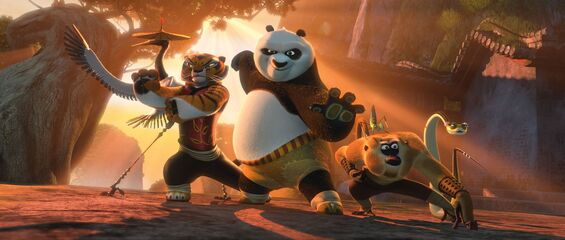 | | |
| --- | --- |
| | This user is female. |
| | |
| --- | --- |
| | This user is 20 years old. |
id
This user has been a member of the Kung Fu Panda Wiki for
4 years and 1 month.
Zaralith

| Wednesday, February 10, 2016
Hello! My name is Zaralith. I am an administrator here on the Wiki. My strengths focus on moderation and repetitive edits across all articles. Have a question? Consult my
Message Wall
, and I'll do my best to help you out!
About
I herald from the capital of British Columbia, a city called Victoria. Though I have not lived here my whole life, I grew up here and have lived here for just over sixteen years. I graduated high school in 2013, and since then have pursued computer systems technology and video game design and development. I am employed full-time at McDonald's during the summer months, and in my spare time I do photography (check it out here!) and audio engineering.
Hobbies/Interests
As mentioned above, I love photography and have a strong passion for music and audio engineering. I started photography when I was fourteen, my first camera being a Nikon D3000. (I have since moved up to a Nikon D7100). I mainly photograph wildlife and nature. On the music side of things, I am a self-taught engineer of audio mastering and the like. Audio Engineering covers a lot of things from Mastering to Mixing and Recording, however, my skills lie in mastering. Mastering is the process that comes after recording, by which audio stems are perfected and edited for final release. Sessions I have worked on in my spare time include Kung Fu Panda, How to Train Your Dragon, Thor, The Avengers, and Tron: Legacy.
Music
Music is one of my greatest passions. While I spend my time mastering audio, I am also a musician. I have played Tenor Saxophone for over eight years. I have also learned how to play Clarinet, percussion of all sorts, and hope to some day learn to play the most majestic instrument of them all, a Cello. My musical interests can be found in Video game and Movie soundtracks, as well as electronic music such as Progressive House and EDM (electronic dance music). I am also a fan of pre-1990's music. I am centric around nostalgia, so that's why some of my favourite music comes from Video Games and Movies! Check the list of soundtracks I own here.
---
---
---
Feel free to check out any of my other social media accounts to get in touch.
| Site Name | Description / Info |
| --- | --- |
| Twitter | This is my Twitter page. Not much can be said other than I often retweet things I like, and sometimes post pictures of the food I make. |
| deviantART | Another place where I put my things. This is the home for all of my photography. It is severely lacking in updates and I rarely ever post due to work constraints and the fact that the time I have to actually take and edit photography is minimal. |