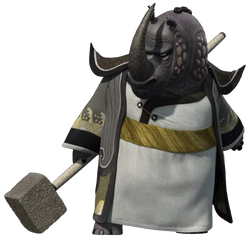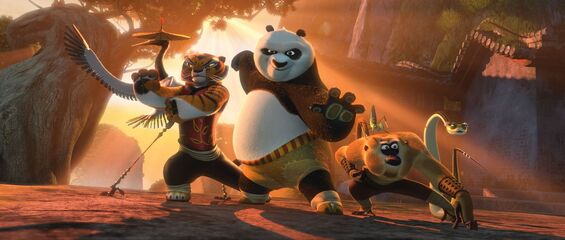 | | |
| --- | --- |
| | This user is a rollback on the Kung Fu Panda Wiki. |
| | |
| --- | --- |
| | This user is female. |
| | |
| --- | --- |
| | This user is 19 years old. |
id
This user has been a member of the Kung Fu Panda Wiki for
2 years, 11 months and 8 days.
| | |
| --- | --- |
| id | Music is love. Music is life. |
Hello! my name is Zaralith. As a Chat Moderator and Rollback of the Kung Fu Panda Wiki, I'm always friendly and always enjoy talking to and meeting new users, especially on the
Kung Fu Panda Wiki Chat
.
Throughout my Middle School and High School years, I came to develop a strong passion for musical arts. I currently play Piano and Tenor Saxophone, and I hope to some day learn Cello. I currently play in my High School's music department, in Concert Band. I take special interest in Physics, Chemistry, Maths and anything to do with Earth Sciences, such as Geology and Geography. I'm not much of one for sports.
~

Zαrαlιth
(Wall • Blog)
I like for my music to incorporate a destiny from point A to point B, which encompasses radical twists and turns, joy and happiness, sadness and betrayal and a gloriously melodic sway of perilous journeys.
| | | |
| --- | --- | --- |
| " | We're creating something, completely new. And, it's...a scary place. But, if it's not scary, then, it's not gonna' be good. | " |
|   | —Martin O'Donnell |   |
I tend to swing towards any movie considered suspenseful, (psychologically) thrilling, and/or "scary" (
The Grudge
,
The Ring
,
Cloverfield
, etc). Any movie directed, written, and/or produced by
George Lucas
(
Star Wars
, etc),
James Cameron
(
Avatar
,
iMax
stuff, etc),
DreamWorks Animation SKG
(
Kung Fu Panda
,
Puss in Boots
,
Shrek
,
How To Train Your Dragon
,
Spirit: Stallion of the Cimarron
, etc). Any movie that possesses deep meaning and/or "epicness" in some way that is freakishly awesome (
Lord of the Rings
,
I Am Legend
,
War of the Worlds
, etc.),
The Matrix
Trilogy,
Rio
,
Roadside Romeo
,
Alpha and Omega
, and many more.
Feel free to add me as a friend, follow, or watch on any of my profiles located above. Just to note, anyone wanting to add me on Xbox LIVE is welcomed to do so as long as I know exactly who you are (note your username in a message) and we've talked multiple times before. You can ask for my Xbox LIVE Gamertag or Facebook profile on my talk page or on the
chat
, but unless I know you well, you aren't going to get it. :)
Any questions, comments, complaints, critiques, greetings, information, or just whatever you have to tell me, please submit them under
HERE
in my talk page. I usually check within the day. And please don't forget to sign your messages!