This article is a stub.
Not all information has been covered about this subject. You can help by expanding it!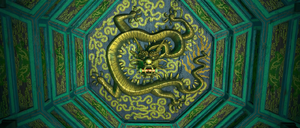 Dragon Style is a kung fu fighting style.
Description
The Dragon is the most noble, and most powerful of all legendary creatures. To master the Dragon Style one must first master all eleven of the other animal styles. Dragon Style takes the best parts from each of the other styles and combines them into one. Dragons are said to see the truth clearly, and bring peace.[1]
History
Coming soon!
Gallery
Images
Coming soon!
Videos
Coming soon!
References
Ad blocker interference detected!
Wikia is a free-to-use site that makes money from advertising. We have a modified experience for viewers using ad blockers

Wikia is not accessible if you've made further modifications. Remove the custom ad blocker rule(s) and the page will load as expected.