This article is a stub.
Not all information has been covered about this subject. You can help by expanding it!
Can-Shoo is a character in the Nickelodeon television series Kung Fu Panda: Legends of Awesomeness. He is a warlord and leader of his clan of gorillas. He appeared in the episode "Shoot the Messenger" where he and his brother sought to declare war on each other's clans.
Biography
Coming soon!
Personality
Coming soon!
Fighting style
Coming soon!
Relationships
His clan
Coming soon!
Coming soon!
Coming soon!
Clothing
Coming soon!
Gallery
Images
Coming soon!
Videos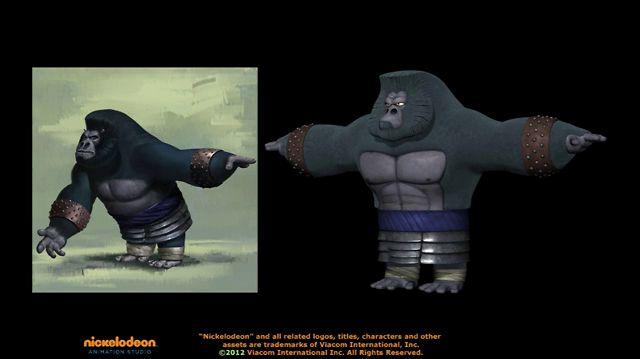 Quotes
Coming soon!
References
Ad blocker interference detected!
Wikia is a free-to-use site that makes money from advertising. We have a modified experience for viewers using ad blockers

Wikia is not accessible if you've made further modifications. Remove the custom ad blocker rule(s) and the page will load as expected.