This thread documents archived material from a user blog.
The title, content, and some comments of this thread were copied over from a user blog as part of a community archiving project (

more info

). Some of its content may be outdated.


You are welcome to continue posting comments on this topic.
Day 12:   Character Spotlight - Oogway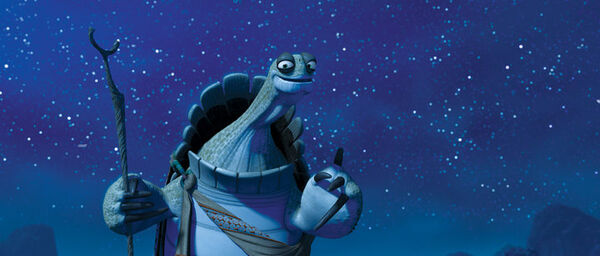 "There are no accidents."
Although there are still a number of heroic characters in the franchise's story arc that we could spotlight, it's now time to conclude our focus on the franchise's main heroes. And we're going to do it with another popular favorite in the fandom: the infinitely wise Master Oogway!
Today's activity will have another open discussion, but I've decided to change the focus for today. Two reasons for this: (1) it's good to change things up a little so no one gets bored; and (2) although mainly based on individual perspective, there's hardly any questioning of Oogway's motives and qualities that make him purely heroic.
So here's what we're going to do instead today. I've seen Oogway quotes and saying everywhere on the web with KFP fans, and it made me curious which one they liked the best and/or they related to the most. In the spirit of this, I think it would be interesting for everyone to pick your favorite saying/teaching from Oogway and explain why it's your favorite.
Same stuff as before with this kind of activity: feel free to do repeats, add as many as you want, and add an image if you desire. But again, be lenient on them. Look through our Oogway gallery first before uploading a new image.
Have fun! :)
**ORIGINALLY POSTED JUNE 12, 2013**