This thread documents archived material from a user blog.
The title, content, and some comments of this thread were copied over from a user blog as part of a community archiving project (

more info

). Some of its content may be outdated.


You are welcome to continue posting comments on this topic.
Day 8:   Character Spotlight - Po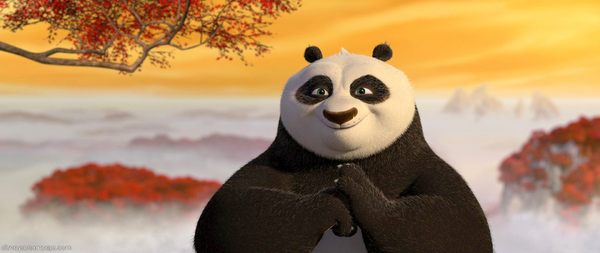 "I'm not a big, fat panda. I'm the big, fat panda!"
We started yesterday talking about heroes and villains as part of our event's current theme on the franchise's story arc—which, of course, is one of the biggest reasons we all love it, right? ;) So now continuing with that theme, we begin today with our first character spotlight: the one and only kung-fu panda himself, Po!
Today's activity is basically an open discussion on Po. Feel free to talk about anything you'd like about him—what you like/dislike about him, what you think he'll do (or should do) in future films, etc. More specifically, though (in accordance to our current theme), discuss why he's a key hero figure. As discussed in the Heroes vs. Villains blog, one of the franchise's biggest story themes is that of good vs. evil, and Po is at the center of it all.
Here are some questions to help you in your answer (which will also be used in future character spotlights to come):
Is this character primarily a hero or a villain?
What qualities make them this way?
Are they maybe (villainous/heroic) in some ways? Why or why not?
**ORIGINALLY POSTED JUNE 8, 2013**